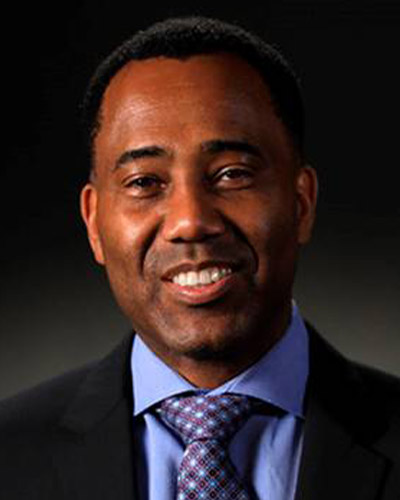 Howard Whyte is the Chief Information Security Officer (CISO) of The Boeing Company and vice president of Boeing's Information Security organization.
Whyte, who started with Boeing in March 2020, is responsible for the protection of Boeing's information and computing resources globally. He manages the function's overall strategy and operation, including cyber controls; threat and identity management; cyber security services; security assessments, architecture and integration - enhancing the security of Boeing's products, services and infrastructures.
Prior to Boeing, Whyte worked for more than 20 years as an executive leader of information technology and security in the federal government, military and private sector.
He came to Boeing from the Federal Deposit Insurance Corporation (FDIC), where he was the Chief Information Officer and Chief Privacy Officer. He served as an advisor to the chairman, board members and senior executives on all strategic issues relating to information technology, including governance, investments, program management, strategic planning and security. Earlier, he was the CISO at FDIC and worked to reduce cybersecurity risk by implementing an around-the-clock security operations center and incorporating threat intelligence into security operations.
Previously, he led the Threat Management Center at Goldman Sachs, focusing on cybersecurity detection, protection, response and recovery on a global scale. He also served as the CISO and deputy CISO at NASA, where he provided direction and future vision on a wide range of information technology solutions for mission and corporate systems.
Earlier in his career, he was a senior information officer in the U.S. Army Network Enterprise Technology Command and the Defense Information Systems Agency; a telecommunications manager at Interim HealthCare; and an information management officer in the U.S. Army.
Whyte holds a Bachelor of Science degree in Management Studies from the University of Maryland and a Master of Business Administration from the University of Phoenix.