Anti-Fraud Efforts Reap $510 Million
Blue Cross and Blue Shield plans reveal results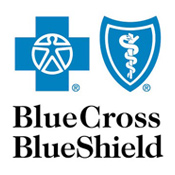 Blue Cross and Blue Shield companies' anti-fraud investigations saved or recovered more than $510 million last year, according to a new study from the Blue Cross and Blue Shield Association.

The association said its 39 members generated a three-year average return of $7 for every $1 spent on anti-fraud efforts.

Anti-fraud investigators prevented more than $318 million from being paid to fraudulent or erroneous medical claims, up 62 percent from 2008, the study showed. In addition, the Blues plans recovered more than $192 million that had been paid for fraudulent claims, up 28 percent.
The study of anti-fraud activity in 2009 found:
5,028 complaints were received on anti-fraud hotlines;
1,044 cases were referred to law enforcement agencies;
Those referrals resulted in 490 arrests or indictments and 355 criminal convictions.