ANSI to Accredit EHR Certifiers
First Step Toward Permanent EHR Certification Program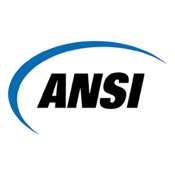 The Office of the National Coordinator for Health IT has selected the American National Standards Institute to accredit organizations that will certify electronic health records software for the HITECH Act EHR incentive program.

ANSI is a not-for-profit organization that develops standards in numerous sectors. For example, it played a key role in creating standards for electronic healthcare transactions called for under HIPAA. ONC is coordinating the EHR incentive program for the Department of Health and Human Services.

Under the temporary certification program put into effect to kick-start the EHR incentive project this year on a tight deadline, six organizations are serving as certifiers using an initial set of EHR certification criteria. The permanent certification program is slated to launch next year, when new EHR certification criteria will be issued and ANSI will accredit new certifiers.

EHR certification criteria now in place include standards that require the software to have multiple privacy and security functions, including encryption. More than 500 applications have been certified so far under the temporary certification program.