Another Drugstore Chain Investigated
This Time, Walgreens Is Scrutinized on Privacy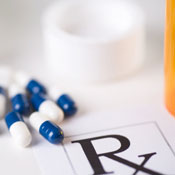 In the wake of settlements with drugstore chains Rite Aid and CVS over HIPAA violations, federal regulators confirm they're investigating Walgreens for similar incidents.

Like the Rite Aid and CVS cases, the Walgreens investigation stems from media reports, dating back four years, about prescriptions and labeled pill bottles being tossed in dumpsters behind stores, according to a spokesman for the Department of Health and Human Services' Office for Civil Rights. The office would provide no further information.

Rite Aid Corp. recently agreed to pay a $1 million fine and take corrective action to settle federal charges that it violated the HIPAA privacy rule and the FTC Act when some of its stores improperly disposed of prescription information in dumpsters.

The two federal agencies settled a similar case against CVS Caremark in February 2009. That settlement resulted in a $2.25 million fine.