After Mostashari: What's Next?
The Privacy, Security Priorities of the Next ONC Leader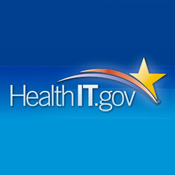 Once Farzad Mostashari, M.D., leaves his post as head of the Office the National Coordinator for Health IT this fall, his successor will have a long list of privacy and security issues to tackle, industry observers say. (see: ONC's Mostashari to Step Down. Those priorities will include data protection issues related to future stages of the HITECH Act "meaningful use" incentive program for electronic health records, as well as standards for secure health data exchange.
See Also: From Risk Analysis to Risk Reduction: A Step By Step Approach
"The framework for meaningful use Stage 2 still needs to be filled out," says David Kibbe, M.D., president and CEO of DirectTrust, a non-profit trade association. DirectTrust created and maintains the security and trust framework for using the Direct Project protocol for secure messaging.
Looking further ahead, the next ONC leader should make a push for more standardization of electronic health record software, suggests David Whitlinger, executive director of the New York eHealth Collaborative, which oversees a statewide health information exchange.
"The next person to fill that position has a significant opportunity to drive standardization. It's the last swing at that," he says, referring to Stage 3, the final phase of the HITECH Act EHR incentive program, slated to begin in 2016.
ONC's new leader needs to build on Mostashari's recognition of the importance of interoperability between different kinds of health IT, Kibbe says (See: Farzad Mostashari: HIE Security Vital). "Interoperability between EHRs and medical devices, personal health records and EHRs, and patients' engagement with EHRs - that will all take a high level of privacy and security," he says.
One consumer advocate, however, sees a huge opportunity for improvements by the next ONC leader when it comes to privacy and security of patient data.
"Hopefully Mostashari's successor will help the [Obama] administration realize that if Americans have such a visceral, negative reaction to the secret collection of cell phone meta data [by the National Security Agency], their reaction to the hidden collection of all health data, from prescription records to DNA to diagnoses, will be far stronger," says Deborah Peel, M.D., founder of the advocacy group Patient Privacy Rights. "Hopefully the next national coordinator will see his role as serving the American people, not just the president ... and building systems that patients will trust. ..."
Team Building
Among Mostashari's strengths as ONC chief were his readiness to listen to others and an ability to lead in a particular direction when he thought an issue was important, Kibbe says. "There was a willingness to check out something and pursue it even if people weren't enthusiastic," he says. "He is a team player, but when he's convinced of something, he isn't afraid to lead."
Chuck Christian, CIO at St. Francis Hospital in Georgia says Mostashari has done a good job soliciting different points of view. "I appreciate the fact that Farzad has moved the ball well down the field and brought in many outstanding members of the healthcare community to assist in the mission [of EHR and HIE adoption]," he says. "He is a very good listener. I'm hoping that his successor will have this skill as well."
Deven McGraw, chair of the Privacy and Security Tiger Team that advises ONC's HIT Policy Committee hopes the next leader is as open to collaboration as Mostashari.
"We have a lot of [privacy and security] issues on the agenda," McGraw says. "I don't have a particular wish list, other than to hope that ONC, under new leadership, continues to take into account, and act on, the recommendations of the Tiger Team and Policy Committee on privacy and security issues."
Tackling Challenges
In addition to navigating privacy and security legal matters, the next ONC leader will need to be able to juggle larger regulatory issues as well, says John Halamka, CIO at Beth Israel Deaconess Medical Center in Boston and co-chair of ONC's HIT Standards Committee.
"The next coordinator will need to balance the three competing priorities occurring simultaneously - Meaningful Use, ICD-10, and Affordable Care Act implementation," he says. "It's not clear that the healthcare system can execute all three at the same time."
As for Mostashari's tenure, "his focus on public health and patient/family engagement has had an enormous impact," Halamka says. "My greatest lesson learned from Farzad is to choose policy goals first, then implement IT to support them, rather than implement technology for technology's sake."
So, who is in the running to take over for Mostashari? One possibility is David Muntz, who currently serves as principal deputy National Coordinator at ONC. That's because before Mostashari was named national coordinator in 2011, he spent two years as deputy coordinator under David Blumenthal, M.D. Before Muntz joined ONC in 2012, he was the senior vice president and CIO for the Baylor Health Care System in Texas.
ONC has not released a timeline for naming Mostashari's replacement.