AAFP Wants 'Partial' EHR Incentives
Also calls for HIPAA compliance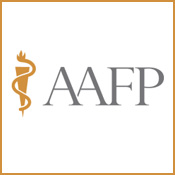 The American Academy of Family Physicians has added its name to the list of organizations complaining about the proposed timeline for achieving the "meaningful use" criteria to qualify for Medicare and Medicaid electronic health record incentive payments.

The Leawood, Kan.-based association, which represents nearly 95,000 physicians, wrote a letter to federal regulators calling for it to adopt "partial incentives" that doctors can use to more gradually qualify for full payments. Others, including the Medical Group Management Association and the College of Healthcare Information Management Executives, have made similar requests.

"We strongly believe that offering a partial incentive for partial meaningful use will vastly increase the number of eligible providers who will make the attempt to become meaningful users," the letter states. Security changes

AAFP also calls for specific changes in many of the criteria. For example, it says the proposed HITECH meaningful use rule's requirement that organizations conduct or review a security risk analysis is unnecessary.

"HIPAA sets a standard for both privacy and security of electronic health information," its letter states. "We recommend that the measure for this goal be limited to complying with the HIPAA standards for privacy and security."

To read the full letter, visit www.aafp.org. Comments due March 15

Comments on the proposed meaningful use rule are due March 15. They can be submitted at: regulations.gov..

David Blumenthal M.D., national coordinator for health information technology, recently said the final versions of the three core rules for the EHR incentive program will be completed by the end of spring. (To read story, click here).