9,500 Notified of Potential ID Theft
Memorial Healthcare System Fires Two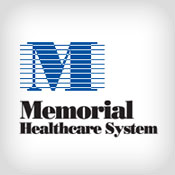 Memorial Healthcare System in Hollywood, Fla., is notifying about 9,500 patients that two fired employees may have inappropriately accessed their personal information with the intent to process fraudulent tax returns.
See Also: Attack Surface Management: Improve Your Attack Surface Visibility
The integrated delivery system, which owns several hospitals and other facilities in South Florida, is offering a year's worth of free identity monitoring and theft insurance services to those who may have been affected by ID theft, a spokesman said. The health system began mailing notification letters on April 12 and has established a call center to provide information, according to a website statement.
Information that may have been improperly accessed during 2010 and 2011 includes patient names, dates of birth and Social Security numbers, according to the statement. No medical records were taken.
On Jan. 27, the healthcare system first learned that an employee may have improperly accessed patient information. The system was subsequently notified by law enforcement of a second employee who also may have improperly accessed information. Both employees were then fired.
Memorial Healthcare System had delayed patient notification at the request of law enforcement so as not to impede the ongoing criminal investigation, according to the statement. "We have also continued to refine our privacy policies, reinforced with our staff the importance of keeping patient information confidential and enhanced many of our auditing controls," the spokesman said.