5 Indicted in Johns Hopkins Fraud Case
Stolen Identities Allegedly Used to Obtain Credit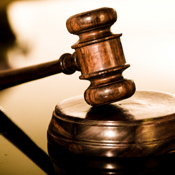 Five people have been indicted in connection with an alleged scheme to use patient information stolen at Johns Hopkins Hospital in Baltimore to commit credit card fraud.

The participants allegedly obtained more than $600,000 in fraudulent credit from more than 50 institutional and individual victims, according to the U.S. Attorney's Office in Maryland.

The 39-count indictment alleges Jasmine Amber Smith of Nottingham, Md., a former hospital employee, improperly accessed the records of patients to obtain names, Social Security numbers, dates of birth and addresses and then provided the information to Ayanna Devon Johnson and Gloria Canada of Baltimore.

Then Michael Allen and Tyrell Douglas McCormick of Baltimore allegedly used the stolen information, from May 2008 to June 2009, to apply for instant credit cards at stores in Maryland and make purchases on instant credit before the fraudulently obtained credit cards were received by the victims.

The defendants face a maximum sentence of 30 years in prison for conspiracy to commit bank fraud and two years in prison, consecutive to any other sentence, for aggravated identity theft. In addition, McCormick and Allen face a maximum sentence of 30 years in prison for bank fraud and 15 years for access device fraud.