5 Hottest Security Jobs in 2012
Security Analyst, Architect Head Top Career Opportunities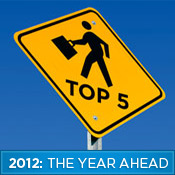 Information security is one of those rare fields - it has more job openings than people to fill them. Dice.com, the largest IT job site, confirms this job growth and indicates a 79 percent increase in the total number of information security jobs posted on the site from September 2009 to September 2011.

See Also: Live Discussion | The Toll of Identity Sprawl in the Complex Enterprise

Based on a review of job postings, here are the five hottest jobs for information security pros in 2012: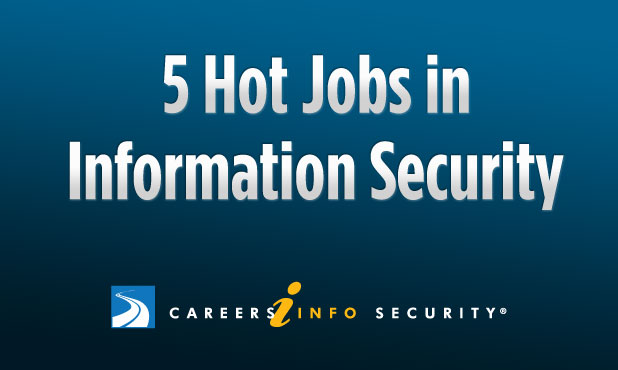 5 Hot Jobs
The 5 hot jobs were determined by looking at the largest areas of job growth within IT security posted on Dice.com, an IT job site, from 2010-2011.
Driving the Growth: Move to mobile, wireless and cloud services by organizations. Also, increased cyber awareness as a result of of cyber crimes.
What are the five hottest jobs? Continue to see.
#5: Network Security
Network Intrusion Fighter and Protector
Who's Hiring:
Government agencies, healthcare, retail, telecom and defense contractors.
Average Salary:
$93,000
Job Growth Since 2010:
25%
#4: Security Engineer
Threat Attacker and Vulnerability Assessor
Who's Hiring:
Government agencies, big consultancies, IT firms and security vendors.
Average Salary:
$93,000
Job Growth Since 2010:
27%
#3: Application Security
Secure Software Programmer and Developer
Who's Hiring:
Online companies, technology firms, cloud providers and security vendors.
Average Salary:
$93,000
Job Growth Since 2010:
33%
#2: Security Architect
Senior Security Builder and Designer
Who's Hiring:
Cloud providers, IT firms, banks and healthcare companies.
Average Salary:
$120,000
Job Growth Since 2010:
40%
#1: Security Analyst
Front-Line Security Fighter, Technically Hands-On
Who's Hiring:
Government agencies, healthcare companies, defense contractors and IT firms.
Average Salary:
$84,000
Job Growth Since 2010:
42%
To Learn More:
Please visit the following links
Security Analyst
Employers have posted 42 percent more security analyst jobs on Dice in September 2011 than in 2010. This is no surprise, especially when employment among information security analysts soared by 16 percent this year during the second quarter, with the Bureau of Labor reporting no unemployment during the first two quarters of 2011. (see Infosec Joblessness Remains Steady, at 0%).

John Reed, executive director at Robert Half Technology, an IT staffing firm, attributes the high growth to organizations becoming more security aware in light of cyber crimes, and needing hands-on IT security folks to uncover new vulnerabilities in order to keep their environment secure.

"These are individuals on the front lines of security, fighting the fight everyday, and as such are critical for organizations to have," he says.

BLS defines information security analysts as those who plan, implement, upgrade or monitor security measures for the protection of computer networks and information. Information security analysts may ensure appropriate security controls are in place that will safeguard digital files and vital electronic infrastructure, as well as respond to computer security breaches and viruses.
Average Salary: $84,000 for a security analyst position.
Who's Hiring: Demand is high with federal government, state agencies, defense contractors and healthcare organizations.
Security Architect
Forty percent more jobs are posted on Dice this year. The move to mobile, wireless and cloud services by organizations has created a huge demand for this position, says Mano Paul, (ISC)2 software assurance adviser. These services are pushing the need for a "new breed of architects and business- savvy leaders who understand business requirements, and can translate them into functional specifications without compromising on the assurance aspects," he says.

Dice.com defines a security architect as a professional who designs systems, databases, infrastructure and networks to be secure. They provide information security solutions to the architecture of an enterprise ensuring the security of business information at every point.
Average Salary: $120,000 for a security architect position.
Who's Hiring: Large financial institutions, healthcare organizations, technology companies and cloud providers.
Application Security
Thirty-three percent more jobs are posted on Dice in application security this year. The increased focus on customer-facing technologies, use of mobile applications, need for secure software and products within organizations and transitions to electronic health records have led to the demand for these jobs.

"High incidences of application attacks, data breaches and applications that are conduits to the data, combined with surge in tech businesses, is pushing growth for qualified professionals," Paul says.

The Open Web Application Security Project, a not-for-profit organization focused on improving the security of application software, defines application security professionals as those that use software and security methods to protect applications from external threats and vulnerabilities. They are largely involved in building security measures into an application's life cycle including design, development, deployment, upgrade or maintenance.
Average Salary: $93,000 for an application security position.
Who's Hiring: Online companies, technology firms, cloud providers and security vendors.
Security Engineer
Employers have posted 27 percent more security engineer jobs on Dice this year. This field is hot because the role is broad and covers areas from penetration testing, vulnerability assessments, programming, designing systems to testing software. "It's not like a painting on the wall that you hang up and it's done. Organizations need constant assessment of their risk and vulnerabilities, and therefore require such breadth of expertise," Reed says.

BLS defines security engineers as those who securely design, develop, test and evaluate computer applications and system software. Although programmers write and support programs in new languages, much of the design, security and development are the responsibility of security engineers. They also focus in developing algorithms, and analyzing and solving programming problems for specific network systems.
Average Salary: $94,000 for a security engineer position.
Who's Hiring: This position is in demand in all sectors, including government, healthcare, finance, in addition to online and technology companies.
Network Security
Twenty-five percent more jobs are posted on Dice within network security this year. Of the 100 jobs that make Money magazine's and Payscale.com's list, network security was ranked number eight last year as one of the most desirable job positions, carrying an annualized 10-year forecast growth of 27 percent.

"Network security continues to be a pain point for companies," says Alice Hill, managing director of Dice.com. She finds that organizations continue to prioritize investing in these professionals to protect critical infrastructure and keep their technology platforms safe from ongoing cyber threats like malware and hacking. Further, she says that the growing use of sophisticated computer networks, including Internet and intranet sites, and the need for faster, more efficient networking products, are increasing the demand for these professionals.

BLS defines network security as those who design and evaluate network systems, such as local area networks, wide area networks and Internet systems. They perform network modeling, analysis, and planning, that deals with the interfacing of computer and communications equipment. Their primary focus is in protecting the computer systems in the network from unwanted intrusions, misuse, access or modifications.
Average Salary: $93,000 for a network security engineer position.
Who's Hiring: An increased demand is coming from government agencies, healthcare organizations, consulting companies and defense contractors.
Editors Note: Salaries cited in the story came from salary tracking websites Indeed.com and Payscale.com.