$20 Million Medicaid Scheme Alleged
Fraud Involved Conn. Dental Clinics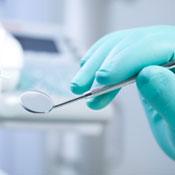 A former registered dentist who had been excluded from the Medicaid program based on a previous conviction has been indicted for his role in an alleged $20 million Medicaid fraud scheme, according to the Connecticut District Attorney's office.
See Also: OnDemand Webinar | Cloud applications: A Zero Trust approach to security in Healthcare
Gary Anusavice of North Kingstown, R.I., was convicted in 1997 for submitting false healthcare claims, according to a release from David B. Fein, U.S. Attorney for the District of Connecticut. In 1998, Anusavice was notified by the U.S. Department of Health and Human Services that he was excluded from participation in Medicare and state healthcare programs, including Medicaid.
As part of the notice from HHS, Anusavice was informed that he couldn't submit claims or cause claims to be submitted for payment from Medicaid. Anusavice was also advised that Medicaid reimbursement payments were prohibited to any entity in which he serves as an "employee, administrator, operator, or in any other capacity," the release explains.
The indictment alleges that Anusavice owned and operated several dental clinics in Connecticut from 2009 to April 2011 and had a licensed dentist provide false Medicaid Provider Enrollment Applications to the Connecticut Department of Social Services. The applications to DSS failed to mention Anusavice's disciplinary history, and the dental practices received more than $20 million in reimbursements from the Connecticut Medicaid program, the indictment says.
Anusavice received more than $3 million in payments from the clinics through entities that he controlled, according to the indictment.
The indictment charges Anusavice with healthcare fraud and eight other counts, including wire fraud.