What Consumers Believe About Cloud File Sharing & Why That's a Warning to IT Pros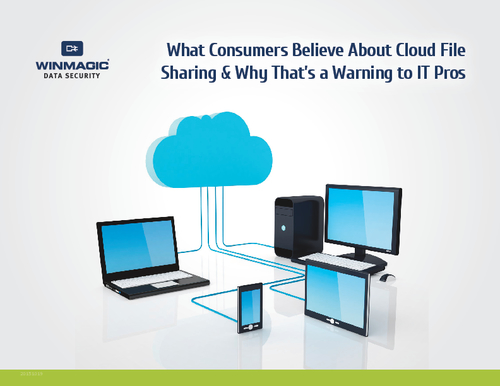 For a long time, cloud file sharing services such as Box and DropBox were the dirty little secret that IT pros did not want to talk about. Their convenience won over droves of office employees, who adopted the services to share files with coworkers, consultants and contractors - even with themselves: Cloud file sync and share services are a waystation for documents later accessed via various devices at home offices or on the road.
For a while, IT pros looked the other way, mirroring their initial reaction long ago when USB thumb drives emerged on the scene. In that case, employees loved the convenience of the portable storage drives; IT pros were ultimately forced to find a way to manage them or to block them. That same evolution is happening with cloud file storage.