The Rise in Spear Phishing: A Focused Look into the Growth of Targeted Email Attacks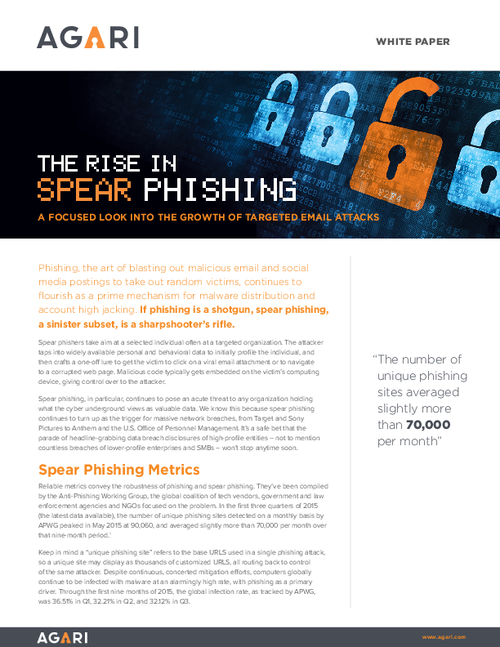 Spear phishing continues to pose an acute threat to any organization holding what the cyber underground views as valuable data. We know this because spear phishing continues to turn up as the trigger for massive network breaches, from Target and Sony Pictures to Anthem and the U.S. Office of Personnel Management. It's a safe bet that the parade of headline-grabbing data breach disclosures of high-profile entities - not to mention countless breaches of lower-profile enterprises and SMBs - won't stop anytime soon.
More must be done to restore trust to the email ecosystem and prevent fraudulent emails from ever making it into the inbox.
Download this white paper to explore:
2015 spear phishing metrics, compiled by the Anti-Phishing Working Group
Two core reasons why spear phishing is currently thriving
Two encouraging developments that will help prevent spear phishing attacks in the future