Critically Reduce the Available Attack Surface with Next-Gen Antivirus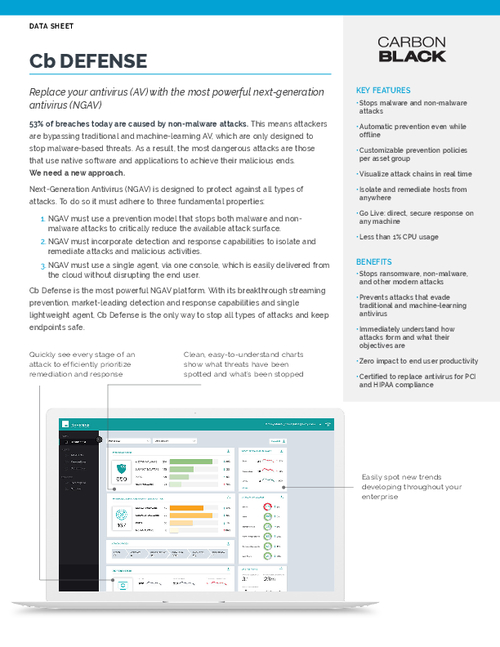 Attackers are bypassing traditional and machine-learning AV, which are only designed to stop malware-based threats. As a result, the most dangerous attacks are those that use native software and applications to achieve their malicious ends.
Download this whitepaper to learn how Next-Generation Antivirus (NGAV) is designed to protect against all types of attacks.