ESG Report: Continuous Sensitive Data Monitoring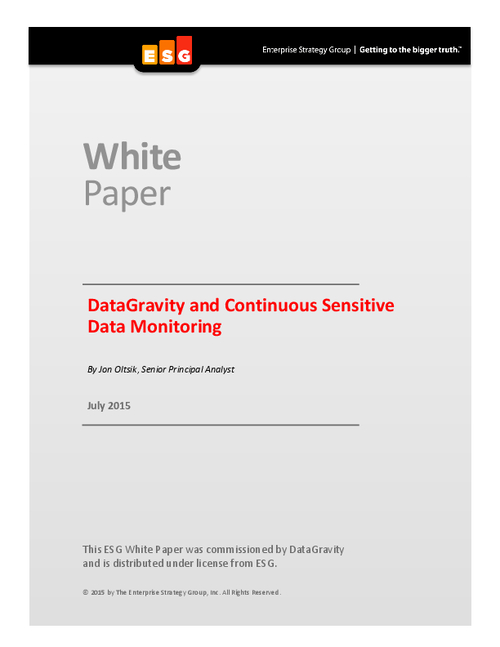 Ask any cyber-security professional and they'll tell you that it's getting more difficult to prevent, detect, or respond to cyber-attacks, data breaches, and even data exfiltration. Why? The threat landscape continues to grow more dangerous while IT infrastructure becomes more complex with the addition of mobile applications, cloud computing, and new technologies for the Internet of Things (IoT). How can cyber-security professionals possibly keep up?
Download ESG's white paper and learn more about the push toward continuous sensitive data monitoring and why it's important for your organization.