Email Encryption for Healthcare: Improve HIPAA/HITECH Compliance and Secure PHI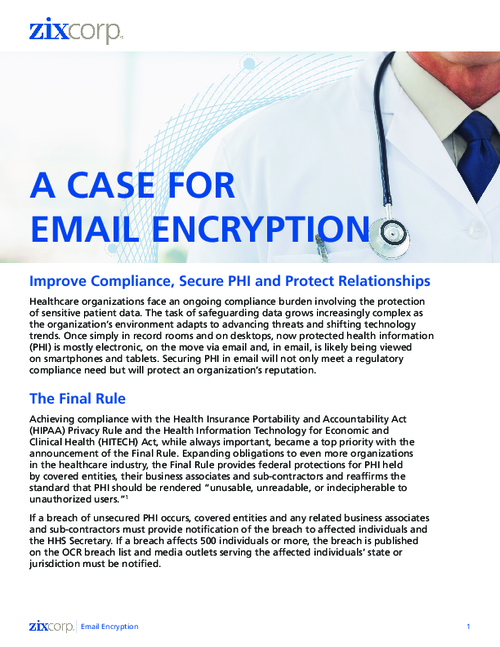 Healthcare organizations face an ongoing compliance burden involving the protection of sensitive patient data. The task of safeguarding data grows increasingly complex as the organization's environment adapts to advancing threats and shifting technology trends. Once simply in record rooms and on desktops, now protected health information (PHI) is mostly electronic, on the move via email and, in email, is likely being viewed on smartphones and tablets. Securing PHI in email will not only meet a regulatory compliance need but will protect an organization's reputation.
Download this white paper to explore the importance of email encryption for healthcare organizations.