Governance & Risk Management , Healthcare Information Exchange (HIE) , HIPAA/HITECH
Beyond HIPAA Risk Assessments: Added Measures for Avoiding PHI Breaches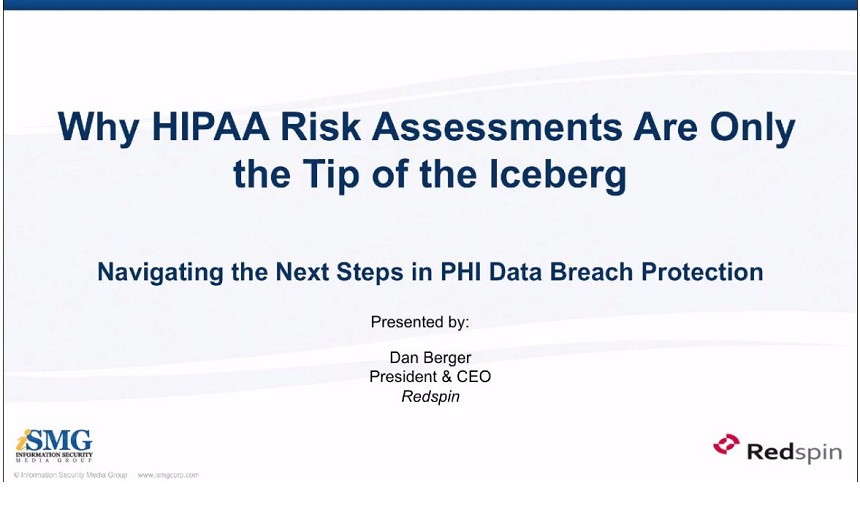 Last year, several high profile security incidents occurred at healthcare organizations where a HIPAA Risk Assessment (HSRA) had previously been conducted. This should provoke some pointed questions: Was the HSRA comprehensive enough? Was the remediation plan implemented correctly and in a timely manner? Was an ongoing process of risk management adopted? In this webinar, attendees will learn why HSRA's are a necessary but not sufficient part of maintaining the security of protected health information (PHI).
What qualifies as a comprehensive HIPAA risk analysis?;
Learn why HIPAA Risk Assessments are necessary but not sufficient;
What are the elements of an ongoing security risk management program?
What else can be done to lower the risk of hacking incidents?.