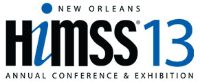 News and views by the Team from Information Security Media Group
Featured News
ONC Leader Shares His Data Exchange Vision

Farzad Mostashari, M.D., the national coordinator for health information technology, wants to ramp up use of health information exchange to improve care quality. In an exclusive interview, he tackles privacy, security issues. Read more...
Featured Interviews
UPMC Co-Develops an Updated System

University of Pittsburgh Medical Center is replacing its decade-old identity management system with a new system that can better tackle emerging risks, says John Houston, UPMC's security and privacy leader.

Clarifying the New Responsibilities

What are the responsibilities of business associates under the HIPAA Omnibus Rule? And how should covered entities work with BAs on compliance? Security expert Mac McMillan explains.
More interviews...
Latest Tweets and Mentions