Telemedicine Raises New Security Issues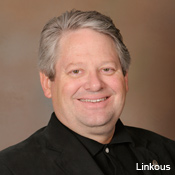 Interview with Jon Linkous, CEO of the American Telemedicine AssociationThe rapid growth of telemedicine, especially the use of cell phones for healthcare applications, is raising new security issues, says Jon Linkous, CEO of the American Telemedicine Association.
In an exclusive interview, Linkous:
Highlights the explosive growth of "m-health," with 6,000 healthcare applications available for digital phones.
Emphasizes the importance of encryption for all forms of telemedicine.
Explains why the ATA has endorsed the security guidelines of the American College of Radiology; and
Offers insights on HITECH Act compliance.
Related Content
Linkous heads the largest membership-based organization in the world focusing on providing healthcare through telecommunications technology. The ATA advocates for changes in laws that promote the development of telemedicine. He formerly served as senior consultant with Issue Dynamics Inc., which specializes in telecommunications and technology policy.
Latest Tweets and Mentions