Consumer Advocate: Patient Consent Vital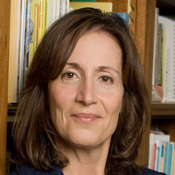 Deborah Peel, M.D., founder of Patient Privacy Rights, on protecting the privacy of healthcare informationPatients have inadequate control over who can access their healthcare information, but existing technologies can solve the problem, says consumer advocate Deborah Peel, M.D.
Her organization, Patient Privacy Rights, recently issued a white paper outlining an approach to giving patients opportunities to offer informed consent for accessing their records. In an interview, Peel outlined the key points in the report, including:
If patients aren't confident their information will remain private, they might avoid treatment or withhold important facts.
Existing privacy enhancement technologies effectively enable patients to select what data they want to share with specific clinicians and organizations under what circumstances.
Health record banks are the best solution for enabling the secure exchange of data because they enable patients to control access to all their records that are stored in one place.
Related Content
The consumer advocate also says patient consent recommendations from a privacy and security tiger team advising government regulators "fall very short of what the public expects" because they inadequately spell out ways for patients to exert control over who accesses their information.
Peel is the founder of Patient Privacy Rights, a health privacy watchdog organization with 10,000 members. A practicing physician, Peel became active in privacy rights at the federal level in 1993. She advocated first as an individual and later on behalf of state and national medical specialty organizations for patient control of access to medical records. She has made presentations at national panels and Congressional briefings. She is the co-chair of the Committee on Government Relations and Insurance of the American Psychoanalytic Association.
Latest Tweets and Mentions